Rodillian Academy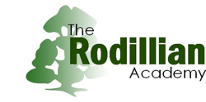 The Rodillian Academy is housed in a £27 million building which opened in 2008. The academy is equipped with state-of-the-art SMART digital screens in every classroom, and it was one of the first schools in the country to embrace such technologies – an achievement which was recognised and documented by ITN news. We also have a dance studio, recording studio, lecture theatre, two gyms and AstroTurf pitches. We are extremely proud of our sporting excellence, and have developed elite Rugby Union and Netball academies throughout the academy. These have competed on a national level, beating many of the top private schools, with the Rugby Team winning the Yorkshire Cup on several occasions. We now take 10% of our Year 7 entry based on sporting aptitude.
In 2007, only 19% of students gained five A*-C including English and Maths. By 2013, this had risen to 72%, rising again to a record breaking 78% in 2017. On the Progress 8 measure, Rodillian has an average score, over three years, of +0.38, putting us above the national average. The number of young people achieving a 4+ in English and Maths shows an average of 75%, which is well above the national average. The four-year trend for Attainment 8 is 5.1 which, again, is above national average. We have extremely high aspirations for our young people and strive to give them the qualifications that they need to move on to the next stage of their life successfully.
Behaviour in the academy is exceptional, and something which we are very proud of. Our judgement was supported by Ofsted in 2012 and again in 2016, where we gained an Outstanding rating for Personal Development, Behaviour and Welfare. More recently, following our 2019 Inspection, Ofsted wrote, "Leaders ensure that pupils learn in a calm and supportive environment. Teachers do not accept disruptions to learning. Pupils behave well, and know who to go to if they need help. Leaders take bullying seriously, and pupils agree. Staff create an orderly environment based on clear routines. Staff encourage pupils to share their views in class, and relationships between pupils and staff are positive and respectful".
At Rodillian we believe that traditional values of discipline and respect are sacrosanct. We do not tolerate bullying, defiance or rudeness, and this has made for a harmonious and safe learning environment for our young people. We are proud of the supportive environment we provide for staff, where they can concentrate their efforts on teaching, and their own continuing professional development. Our school is also committed to safeguarding and promoting the welfare of children.
Further details on the performance of the Rodillian Academy can be found on the DfE Performance Tables website, click here for more information.
Key Personnel
CEO: Andy Goulty
Chair of LRB: John Hirst
Principal: Lorraine Bradley
Address
The Rodillian Academy
Longthorpe Lane
Lofthouse
Wakefield
WF3 3PS
For Sat-Nav directions, use WF3 3PU