Our Staff Stories
Gwennan Roberts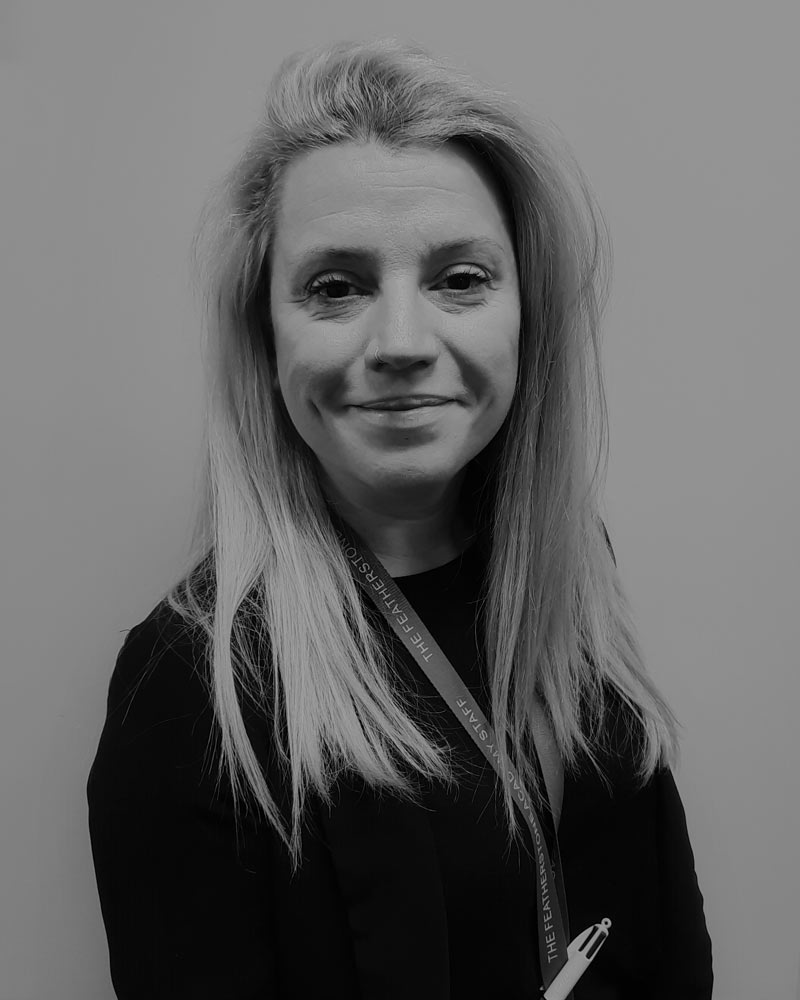 Gwennan Roberts
Gwennan has now worked for Rodillian Academy Trust for over 16 years. Working for the Trust has given her the opportunity to work with some amazing leaders, teachers, and support staff, in several different areas, across different schools and Local Authorities.
In September 2005 she started at Rodillian Academy as a Cover Supervisor, wanting to gain experience in secondary education to help her decide whether teaching was the right career for her.
Working with both wonderful staff and students soon made Gwennan want to complete her teacher training. In 2007 she started the training with the full support from Rodillian Academy colleagues.
In July 2008 Gwennan completed her teacher training and became a fully qualified Art Teacher. She was fortunate enough to be able to be given the opportunity to continue teaching at Rodillian Academy full time as part of an extremely successful Art department. Teaching in such a large school gave her valuable experience in teaching across all Key Stages, including having sole responsibility for her own GCSE and 'A' level groups.
Between the years of 2009 to 2011 Gwennan was given the opportunity to work closely with SLT in several different roles from pastoral responsibilities to progress of students in Art and across the whole academy. This initially began with covering the Head of Department role for a short time as a maternity cover. After this she was able to be involved with a role that looked at supporting pupil premium students across the academy. In 2011, she became a 6th Form Tutor, supporting students pastorally and helping them move onto Higher Education. Then in 2012, she was asked to support a year group as Acting Head of Year.
Gwennan moved to The Featherstone Academy in 2014 as Director of KS3 and as a member of the Senior Leadership Team. The support she received as a new leader was phenomenal. It was at this point that she realised that she wasn't just part of one school, she was part of a Trust family, this continued to be confirmed in 2016 when Gwennan moved to BBG Academy as an Assistant Headteacher with responsibility for Behaviour, Attendance and Safeguarding.
Being part of the Trust has also given Gwennan opportunities to see and work in other schools.
In 2018 she was asked to support Roundhay High School as a Deputy Headteacher, on secondment, for a short time. Not only giving her experience in a more senior position but also allowing her to expand my leadership portfolio in a completely different school. She worked at Roundhay for two years, during this time the Trust continued their support. In 2020, I moved back into the Trust to Brayton Academy as Assistant Headteacher in charge of SEND.
Working for the Rodillian Multi Academy Trust has given Gwennan the opportunity to work in a plethora of different roles, with different responsibilities, with some of the best leaders in education. Because of this, she finds herself in the current position as Deputy Headteacher at The Featherstone Academy, continuing what has been an amazing journey.
Jim Naylor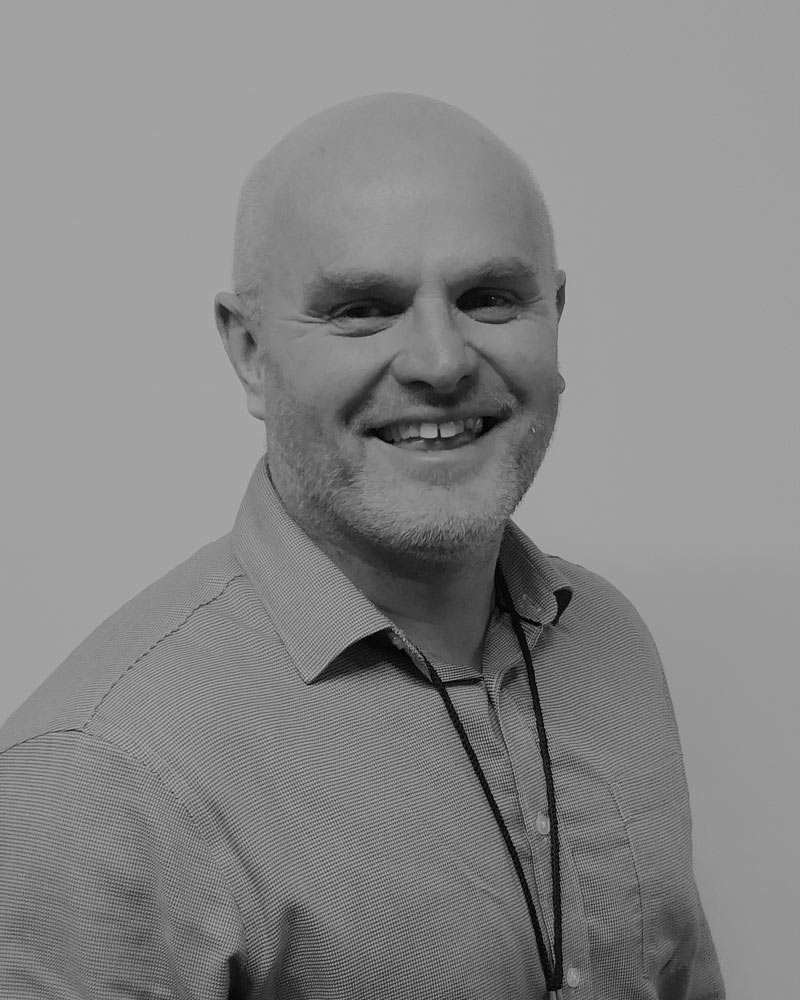 Jim Naylor
Jim was quite late into teaching after having had a 10-year career as a professional Rugby player and working as a sales manager for Carlsberg UK for 6 years, he loved working for Carlsberg UK but was obsessed with sport and wanted a career which would enable him to be involved.
Jim started his career at Rodillian Academy in 2009, he was employed as an unqualified Physical Education teacher, which enabled him to obtain qualified teacher status through the Graduate Teacher Program affiliated to Sheffield University, so he did his training on the job.
Once qualified Jim was offered a full-time position in the PE department at Rodillian Academy.
Opportunity was given to Jim to get involved in academy life, so along with teaching PE across Key Stage 3,4 and 5, he became a form tutor, a 6th form tutor, involved with Rise and Read, a first aider, a Mini –Bus driver and supporting running our extensive extra-curricular program. Jim was also part of team that has developed the Rugby and Netball programmes, which continue going from strength to strength and really are unrivalled in the state school sector across the North of England.
Jim then became interested in the pastoral side of the Academy and was given the opportunity to become a Deputy Head of Year. He was then promoted to Deputy Director of KS3/KS4 and held that role for 8 years. The pastoral role enables gaining a wide range of experience dealing with Positive Discipline, attendance, attainment and building a close association with multi agencies outside of the academy.
He was then encouraged to qualify as a Special Education Needs Coordinator which Jim successfully completed through Leeds Metropolitan University in the form of a Post Graduate Certificate. This is the position Jim currently holds, SENDCo at Rodillian Academy, which means he co-ordinates everything in the academy related to SEN.
The Rodillian Multi Academy Trust is a great place to work, there is no doubt that teaching is a tough challenge, but the opportunities are there if you want to become a teacher and further your career within the industry. Jim would certainly recommend it.
Jennifer Cox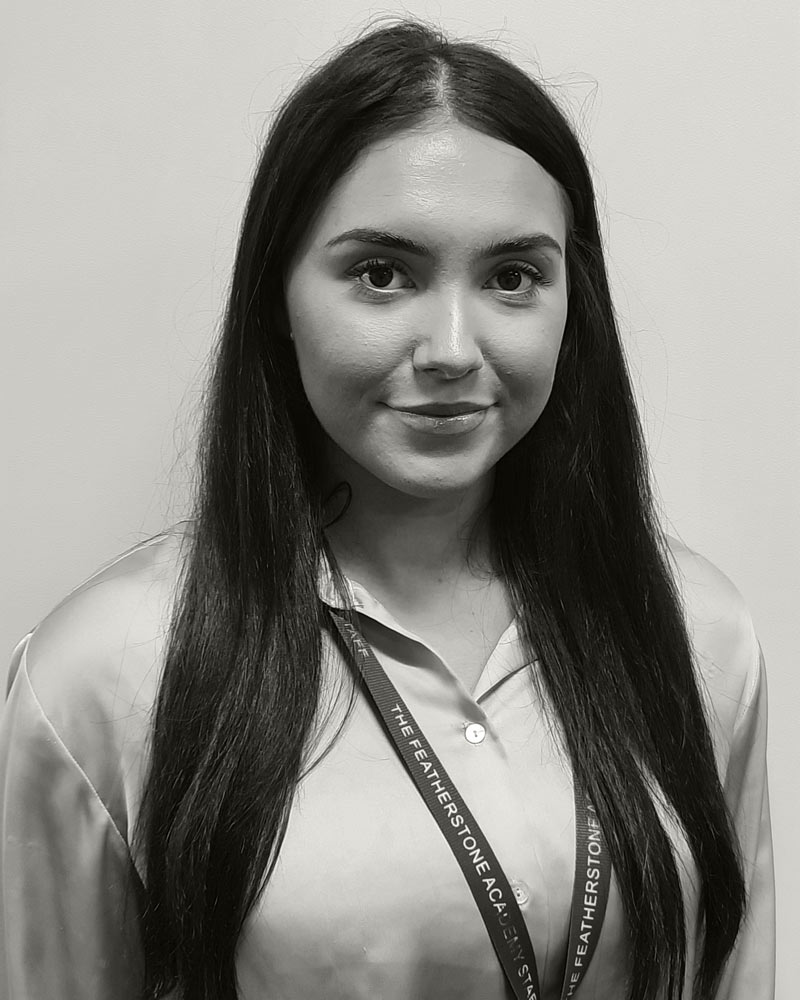 Jennifer Cox
Jen joined the Rodillian Multi Academy Trust in October 2020 as a Cover Supervisor based at The Featherstone Academy.
This was the first time she had entered the Trust as an employee. Previously, she had attended the Rodillian Academy and their Sixth form as a student, she went on to graduate with a BA Honours in History from the University of Huddersfield. During her university studies, Rodillian continued to support her.
In her second year she completed a work experience placement with the History Department, it was there she got her first insight into what it would be like working in an educational setting, and she had enjoyed every moment of it. Therefore, it was amazing for her to come back to the Trust as a full-time employee two years later.
Over the last 18 months as a Cover Supervisor, Jen has covered many lessons, specifically a vast amount of History lessons, that have only increased her desire to pursue teaching. She has been given the opportunity to improve and develop her teaching and knowledge of all key stage groups by observing lessons and has taken on extra responsibilities such as her own Rise and Read group.
This experience has led Jen to apply for teacher training, and in December 2021 she was offered a History PGCE place with the Rodillian Multi Academy Trust and Leeds Trinity University which begins in September 2022. If it was not for the amazing support and encouragement from the Trust, she might not have had the confidence to pursue it.
Jen is looking forward to continuing her journey with the Trust and being mentored by a variety of professionals. It was her History Teacher's passion for his subject that made History so fascinating for her at GCSE level, and Jen hopes to be able to continue this passion for her chosen subject when she qualifies as a History Teacher with Rodillian Multi Academy Trust.
Luke Vernon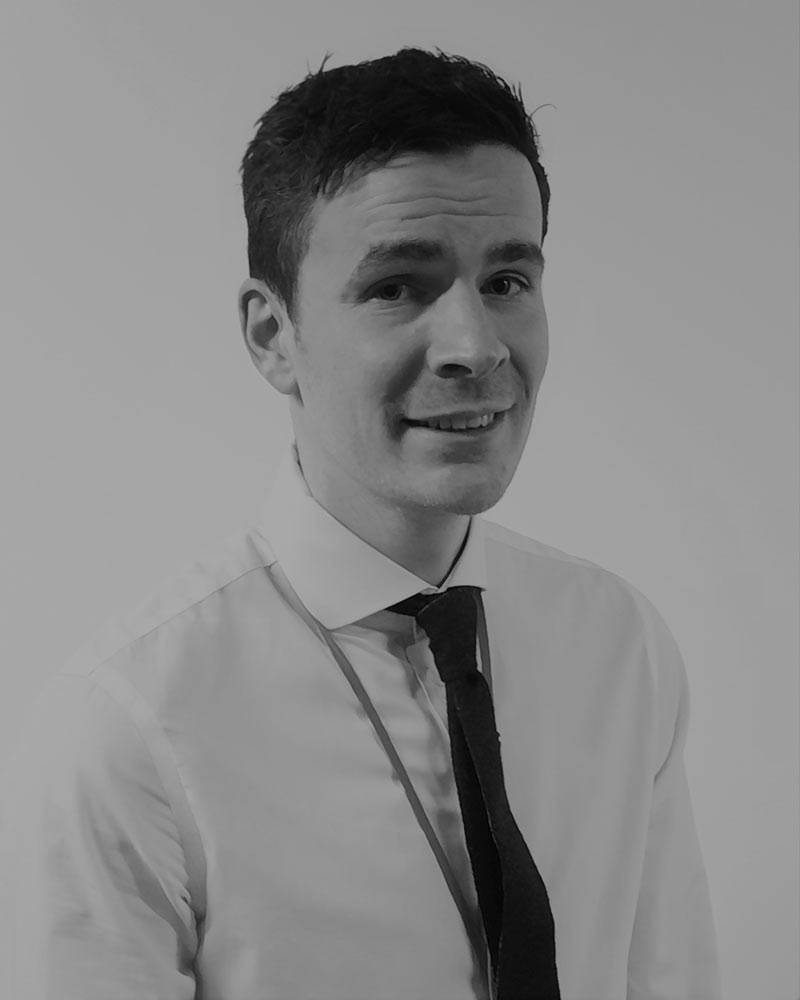 Luke Vernon
After completing a GTP at an Academy in Hull, Luke joined Rodillian Academy as an NQT in January 2012.
During my early years at Rodillian, Luke was given the opportunity to teach both English and Media Studies across all Key Stages including exam groups. Through this period, Rodillian's mantra of 'teacher freedom' resonated as he didn't feel restricted to a specific teaching style. This, in turn, enabled reflective ownership and the opportunity to continuously self-evaluate in order to become a highly effective teacher.
In early 2013, Rodillian established an Applied Resilience curriculum which encourages self-reflection, problem solving, risk-taking, perseverance, facing competition, and coping with failure.
Rodillian has always fully supported and enabled innovative new practices and welcomed the introduction of a Boxing programme which Luke launched and managed. The programme has since gone from strength to strength and has allowed students to become resilient and competent boxers. Some have even gone onto achieve mastery and perform at county level.
In 2015, Luke was appointed Strategic Lead (KS3). After this, the Principal provided an opportunity to take part in a 'The SSAT Leadership Legacy Project' and conduct a research-led project into 'upgrading underachieving boys'. The success of the project created further progression and he then became the 'Director of Boys' Performance' for the Trust. Supported by the Trust's Aspiring Leaders course he was then invited to complete the National Award for Special Educational Needs Coordination (SENCO) to develop better knowledge of how to support children with educational needs.
After successfully completing the SENCO award, Luke was appointed Head of English and most recently became the Trust Wide Subject Lead of English. Currently, he work alongside teachers and senior staff between different schools within the Trust raising the standards of English; creating curriculum innovations; and, sharing good teaching and learning strategies.
Overall, The Rodillian Multi Academy Trust has provided Luke with a range of meaningful opportunities for professional development and career progression.
Ruth Jones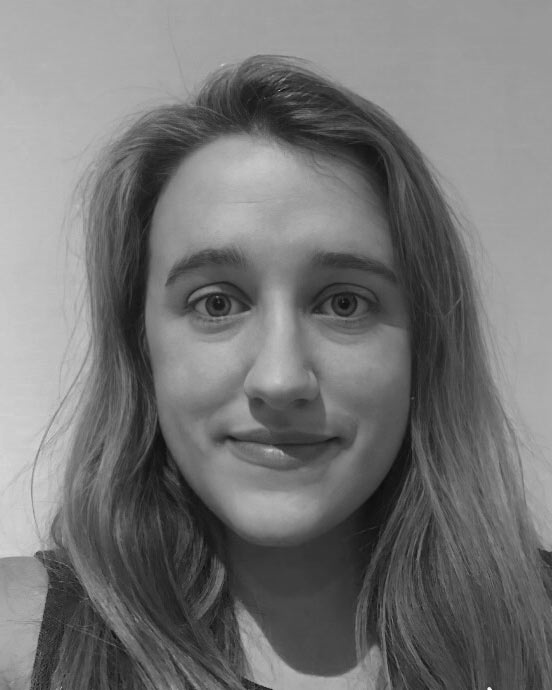 Ruth Jones
Ruth joined BBG Academy as a Teacher of English in 2019. Previously, she had become disillusioned with teaching, and with what she viewed as the skewed priorities of the education system, whilst working as a Second in Department in a different academy chain. Ruth had cut down to part time teaching whilst exploring other career options and working in a different sector. However, she missed the classroom, and decided to give teaching one more chance in the hopes of finding a school where teaching would be the challenging but rewarding career, she knew it could be. Ruth found this with BBG Academy and the Rodillian MAT.
In her first year at BBG, she became part of a supportive team of people both within my department and in the academy as a whole. Teachers are given freedom to teach how they choose, which is complemented by a strong ethos of collaboration between colleagues. This was never demonstrated more clearly than when the coronavirus pandemic hit part way through her first year; the academy quickly pulled together to adapt and deliver the best curriculum possible to isolating students. This collaboration continued throughout the disruption to education caused by coronavirus, making navigating the pressures of Teacher Assessed Grades and remote learning much more manageable.
Towards the end of her first year, Ruth expressed an interest in joining the Teaching and Learning Team at BBG, and a sort of bespoke training package was put together for her. The Deputy Headteacher in charge of Teaching and Learning mentored her, giving Ruth her own small coaching group to guide through the performance management cycle, as well as opportunities to lead whole staff training, attend training herself, and attend the Teaching and Learning team meetings. When a formal coaching position became available towards the end of my second year, she made a successful application for the job based in part on the experience this training package had given to her. The training that Ruth had received also supported her in making a smooth transition into my new TLR.
BBG and Rodillian continue to provide Ruth with opportunities for career development. Currently, she is participating in the Trust's Aspiring SLT leadership course, which has included training sessions led by the Principals of all the other academies and the Chief Executive. She has also been supported to pursue personal interests, successfully applying for funding from the CEO's Innovation Fund to set up my own focus group at BBG Academy aiming to encourage high education aspirations amongst pupils; this is currently in the process of planning ready to launch shortly.
Ruth's career with BBG Academy so far has been hard work, and has been challenging at times, but there is no doubt that Ruth made the right decision to stay in teaching and join the Rodillian MAT. She has been given so many opportunities for her career, and the team and colleagues that she works with have been absolutely invaluable.
Susannah Graham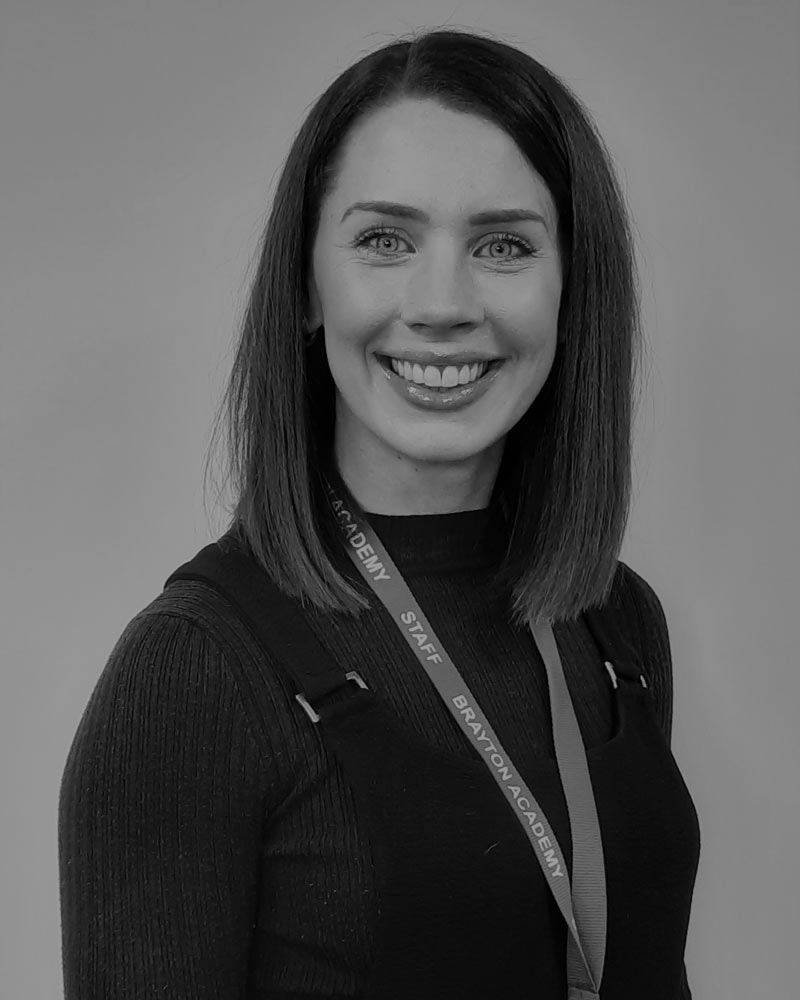 Susannah Graham
Susannah joined Rodillian Academy as an NQT in September 2011, after completing her PGCE in Music Education at Bristol University. Within her first year she was given the opportunity to teach across Key Stage 3, 4 and 5. The support that was provided by the Academy was fantastic and gave her the opportunity to explore different approaches in the classroom and potential career progression.
Towards the back end of Susannah's first year at Rodillian Academy she was given the opportunity to become a Deputy Head of Year, supporting an experienced member of staff within the pastoral care system.
However, this quickly became a promotion to a Head of Year role and she stayed in the position at Rodillian Academy for a further four years.
In the academic year of 2015/16, Susannah completed the Aspiring Leaders course run by the Chief Executive, Andy Goulty, looking at the qualities of strong leadership and developing as an effective middle leader. She was also fortunate to have the opportunity to sit as an Associate Member of the Senior Leadership Team at the Rodillian Academy for two terms, learning about the operational and strategic approaching to leadership and school management.
This has led Susannah into the position she currently holds. In June 2016, she moved to Brayton Academy as Director of Key Stage 4 – overseeing pastoral care for Years 10 and 11. She has since progressed onto being an Assistant Principal overseeing Positive Discipline. This role requires her to support heads of faculty through line management, lead of key stage four safeguarding and be part of a team who drives student progress and outcomes.
Since joining the Rodillian Multi Academy Trust, regular CPD has been provided on whole school, research-based initiatives as well as one to one coaching on how to improve as an individual. Being part of the Trust also allows for cross trust working. Being able to call upon other subject specialists or Senior Leaders outside of Brayton Academy offers a wealth of knowledge and support that is invaluable.
Over the past ten years, the Rodillian Multi Academy Trust has provided Susannah with opportunities she never thought she would have at such an early point in her career. She feels incredibly lucky to work for an organisation that promotes and encourages growth, whilst being supporting staff personally and professionally.
Zari Grist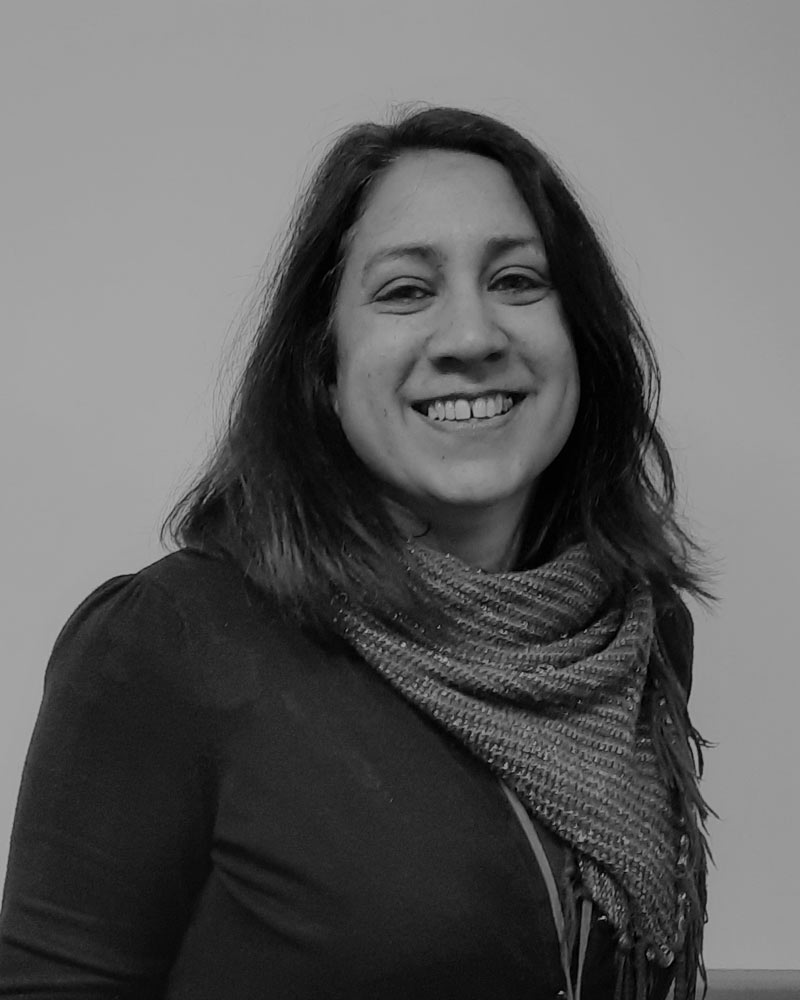 Zari Grist
Zari's ambition to teach came from early career experiences working in the United States of America as a Programme Coordinator for young adults with learning disabilities. What started as a summer experience around gaining her honours degree in History and Politics became a full-time role once she graduate. She then spent two more years full time with the same non-profit organisation in New York, helping to provide meaningful work experiences for a variety of neurodiverse clients.
When she came back to the United Kingdom, Zari found herself working for a recruitment agency placing supply teachers in schools across Leeds.
However, despite the success of the operation she felt her work life was unfulfilled. She remembers distinctly thinking to herself; if I was to retire from this job, would I look back proudly and think I had made a positive impact?
Ultimately, a one-day unqualified Cover Supervisor position at a school in special measures in Bradford turned into an 11-year career culminating in leadership. They put her through her GRTP to gain a humanities teaching qualification. Zari was proud to be nominated by the school for a teaching award as an outstanding new teacher. From there she became Head of History, Faculty Lead for Humanities and then Assistant Headteacher. One of her proudest moments as an Assistant Headteacher for Teaching and Learning was when the school, having been through the trauma of special measures, received an Outstanding judgement from Ofsted.
Zari worked as a member of leadership for 10 years before deciding that she needed to reorientate her career back to an emphasis on classroom teaching rather than school leadership and management.
She began to look for a school closer to home that she would be proud to work at and one she would be happy for her own child to attend; always a crucial differentiator when you are an educator. Zari found that teaching 'home' at Rodillian Academy. She is delighted that her son also attends the academy as a student. She finds it really rewarding teaching the humanities and social science subjects from Key stages 3 to 5 at Rodillian Academy as she feels her experience and skills are recognised and utilised; her professional judgment is respected, and she is allowed appropriate professional autonomy. Gaining a better work life balance and feeling fulfilled in her work reignited her desire to develop her own pedagogy and Rodillian has been instrumental in allowing her to work a four-day week enabling her to take up a Master's in Education and Mental Health in Young Adults.