BBG Academy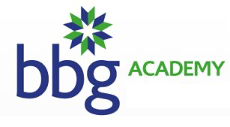 BBG became a Free School Academy in 2012 following a community campaign to save the school from closure. After a brief period of being supported by the Trust, BBG became a full member of the Rodillian Multi Academy Trust in June 2015, and continues to enjoy this fantastic relationship with parents and the community it serves.
Ofsted's 2021 inspection saw BBG Academy rated Good in all areas, a fantastic achievement for all involved with the BBG community. The report indicates that "Staff and pupils are proud to be part of the school. One pupil described the school as a big family". It also noted that "Leaders and teachers have sustained their determined approach to curriculum delivery during the COVID 19 pandemic. The school quickly adapted to delivering lessons remotely. The seamless link between remote and in class teaching is still in place to support pupils. Pupils and parents appreciate the help and support offered by the school in this area".
2019 also saw 78% of pupils attain 4+ in English and Maths at GCSE and an overall progress 8 score of +0.24. 54% of student also achieved 5+ in English and Maths at GCSE.
Further details on the academies performance over time can be found on the DfE Performance Tables pages, click here to access that information.

Key Personnel
CEO: Andy Goulty
Chair of LRB: Chris Newby
Principal: Saira Luffman
Address
BBG Academy
Bradford Road
Birkenshaw
BD19 4BE